1. The opportunity to network and connect with like-minded advocates and churches.
Advocacy Day provides a great opportunity to meet and learn from others who are interested in advocated on the issues important to you. Have you thought about starting an advocacy team or justice ministry at your church? We'll have some folks at Advocacy Day who can help you get started.
2. The feeling of walking through the Capitol in your Sunday's Best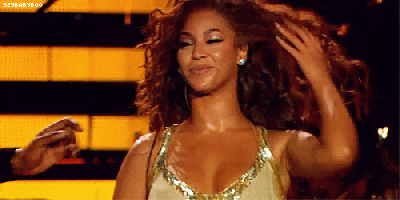 Maybe it's just us, but dressing up is fun! So bring your favorite dresses and ties to Austin for your meetings with your elected officials on Wednesday morning. (Tuesday is business casual.)
3. The opportunity to speak with your elected officials or their office staff after a day of workshops on various issues facing our state and neighbors
According to the Annette Strauss Institute, only 9 percent of Texans have ever contacted their elected officials. We get it. It can be scary at first to pick up the phone or make a visit. "What will I say? What if they ask me a question I don't know the answer to?" Well, Advocacy Day is designed to equip you to successfully engage your elected officials on the issues you care about. We will have experts teaching nine different workshops on issues like payday lending, criminal justice reform, foster care, education, immigration, pro-life advocacy, and religious liberty.
4. Austin means delicious tacos and BBQ!
While we will not on the event menu, there are a lot of great places you should check out while you are in town Mi Madre's, El Chilito, Torchy's Tacos, Tacodeli, Veracruz All Natural, Franklin's, Styles Switch, Mueller, La Barbeque the possibilities are endless so don't blame us if you have to roll back home.
5. Driving on I-35 get you down? Ladies, stop and say hi to Chip and Joanna (in Waco) or the Round Rock or San Marcos outlets. Fellas, stop at Bass Pro Shops in Round Rock or Cabela's in Kyle.

(Gaines)
Travelling on I-35 is no fun, but we recommend making lemonade out of these road trip lemons. Use your trip to visit Magnolia for a cupcake and maybe some new home decor items or to get some jerky from Buccee's or new camping equipment from Cabela's.
6. The difference between the contentious 2016 political campaign season and a hopeful conversation about the future of faith and politics.
And
We get it. Everyone is tired of talking about politics after the 2016 election season, but what if we could have a hopeful conversation about issues -- one at is less partisan and focuses on the common good and the least of these? The goal of Advocacy Day is to inform attendees and help them faithfully and with hope witness in the public sphere.
7. How you will feel after coffee and keynote addresses with Gabe Lyons and Dr. Vincent Bacote
Lyons and Bacote have spent a lot of time thinking and speaking about faith in culture. Dr. Bacote will speak about political discipleship and how we can faithfully represent Christ in the political sphere. Lyons will speak about ways we can expand and adapt the vision of Christian political engagement for a new generation of believers.